Monitoring & Access Management team allows focus on core business
The Allinq Monitoring & Access Management team was created in 2016 when we took over the Network Operations Centre (NOC) of a large telecom client. This gave us years of operational experience in-house. From our NOC in Harderwijk, we monitor all our clients' national and international objects. Since then, this client can focus more on their core business and we can focus on ours: keeping networks operational.
Available 24/7
In close collaboration with our client's Be Alert team, the team monitors all our client's offices and technical premises (data centres, HotSpots, PoPs, cable switching cabinets and street cabinets) 24 hours a day. By continuously monitoring the conditioning, power supply, water reports, security and access, Allinq is the first to notice a disruption. Furthermore, we receive all reports, alarms, access requests and phone calls about the client's objects. Problems are prevented or limited by signalling, registering, analysing and managing.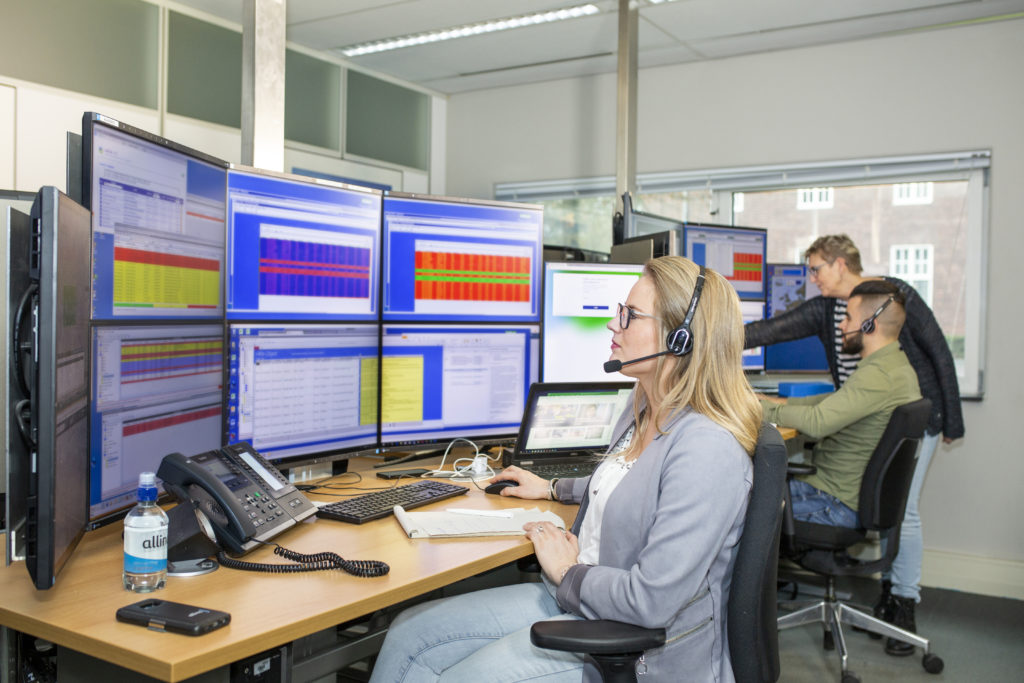 Working with specialists
At Allinq, we believe in professionals. So the periodic system maintenance and the management of the power supply is carried out by our own Allinq professionals. In the case of emergencies like break-ins or storm damage, we work closely with external specialists like roofing and security companies. In this way, we always guarantee the highest quality. By being responsible for the complete management, we can combine operational activities, which results in lower costs and extra security for our client. Furthermore, we can use our broad perspective on complete operational management to contribute at a strategic level and take action where necessary.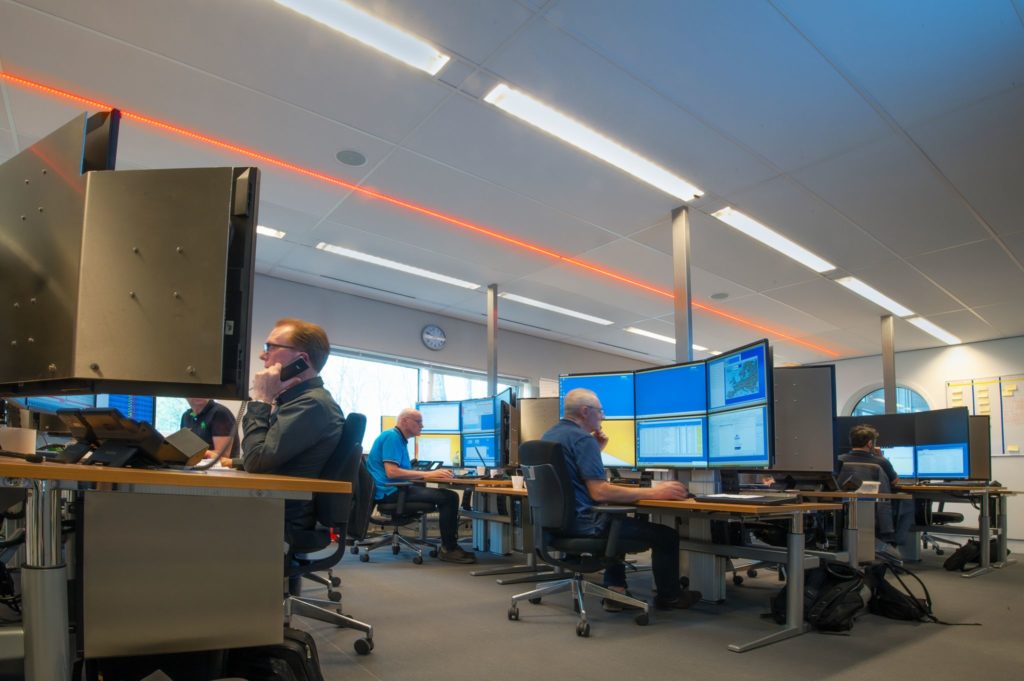 Strong & complete range of services
Keeping networks operational is our core business so we like investing in this side of the business. We have greatly expanded our management services. We work in a uniform and clear way using the TOPdesk service management software and the Injixo Work Force Management system, and we have added two departments. In addition to the NOC, we now have a Housing Service Desk and an Access Management department, which provide optimum support for our clients 24/7. Would you like to find out more? Please contact us!
Discover our lifecycle management!
Contact?
Hinkelien Terpstra
Manager Monitoring & Access