With the shovel in the ground
In the early 1960s, the PTT had a lot of work to do: more and more Dutch people wanted a telephone line and the entire North-East Polder also had to get an underground infrastructure for telecom and energy. The company therefore started looking for skilled contractors to assist. They found it at construction company A. Schuuring; now known as Allinq. With a typical Harderwijk go-getter mentality, a shovel in the ground and a single excavator, the first job was completed with pleasure and success. That is how our company was founded on April 1st, 1962.
It's all in the name
The company continued to expand. Old telephone lines were cleared from poles and replaced by new underground networks. TV cables were laid and 24-hour breakdown services, maintenance contracts, a training center, data networks and new customers followed. Mobile telephony also slowly started to gain ground and the role of executive contractor grew further and further into a collaborative partner. In 2015, the new name Allinq Group was strategically chosen, in order to also give the company an international position; a combination of "doing business together" (all), "making connections" (linq) and "delivering quality" (q). The old, familiar family feeling and thus the collegial atmosphere has been preserved, which is quite special for the now large organization that it is.
From contractor to specialist, from the Netherlands to international
Today; at the age of 60 – the company has about 2,000 employees throughout the chain, making it one of the largest employers in Harderwijk. The service has also grown. Allinq specifies, designs, builds, manages, maintains and dismantles networks for many relations; network owners within and outside the telecom sector. It now even does this outside the borders of the Netherlands. For example, there are two branches in Germany, where a lot of work is done due to the large outlying area. In the Czech Republic, a team of young engineers works for international customers, and the first projects have recently been launched in Denmark.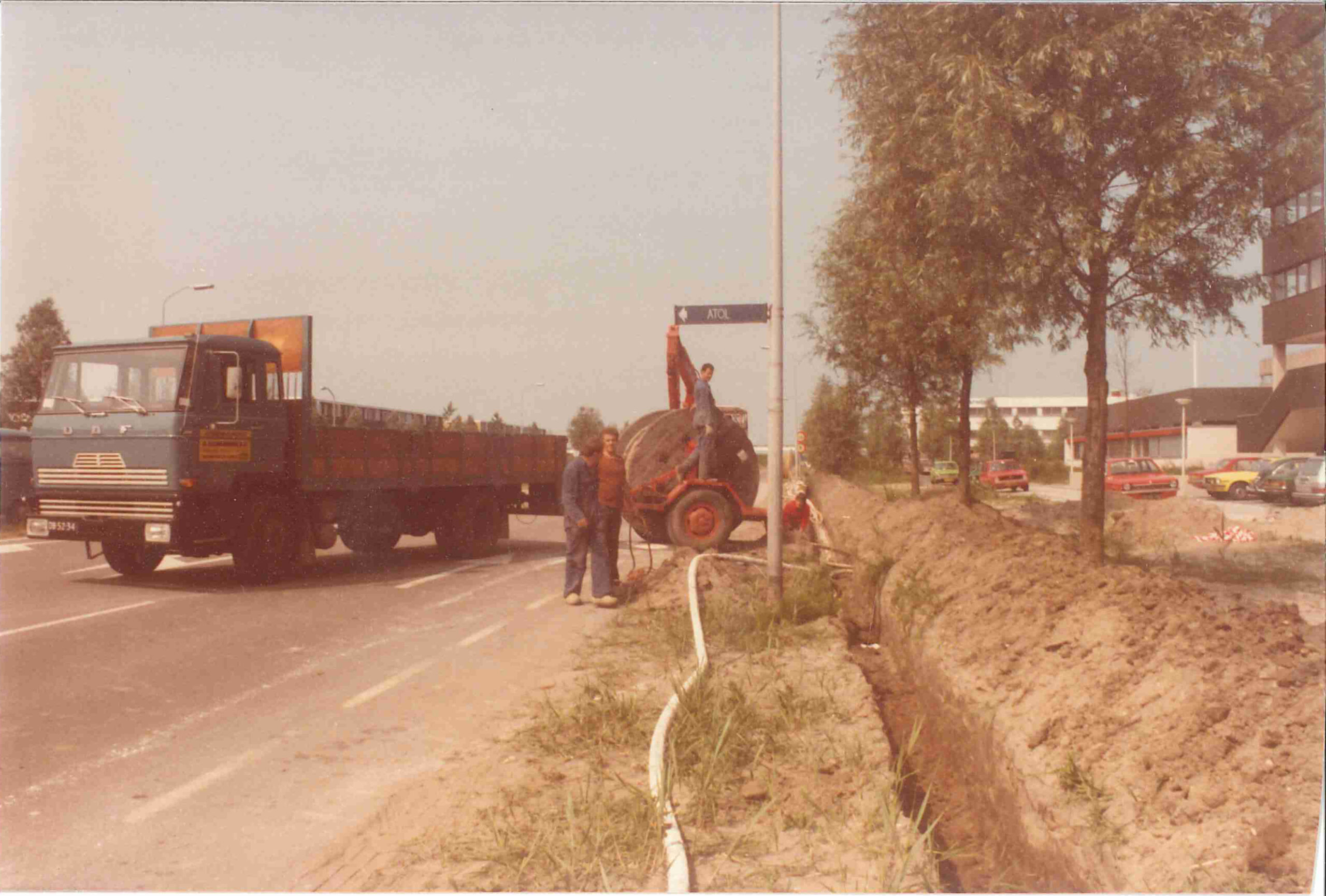 Quite a contrast: from the start-up phase in the early 1960s to the current Allinq Group, where new techniques are paramount.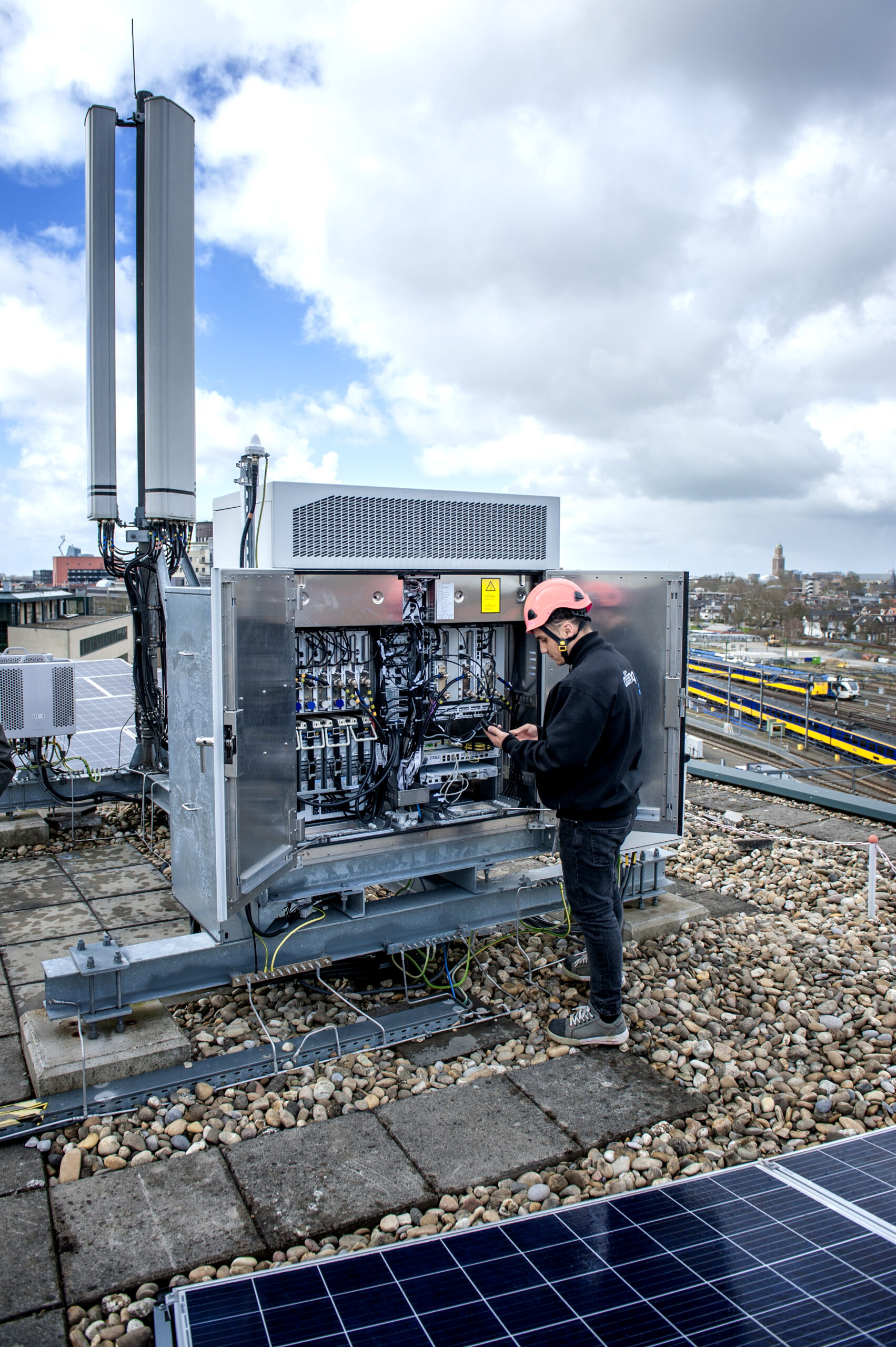 Innovative and future-oriented!
Because technology is subject to change, Allinq is on top of it. Allinq Labs is located at the Construction & Infra Park. A testing ground where the pioneers of Allinq, together with students, partners and customers, experiment with new techniques such as Virtual and Augmented Reality and other ways to work smarter, better and more sustainably. Looking to the future, Allinq also sees more and more opportunities to use (big) data for network management. In this way the company continues to look ahead. At developments in the market and with the customer themselves so that they can join developing for the future.
Despite its growth, the company does not have the ambition to become as large as possible. Wim Beukers; CEO of the company since 2010: "We don't go for the masses. We really want to be there for our clients. Listening to our customers; that is the value that I was asked to continue when I became the CEO of Allinq. We always go the extra mile for them. We don't obediently wait for them to ask us something, but we always think along with them on how they can get the most out of their network. That customer-focused approach has brought us where we are today. And that remains our focus. The customer appreciates it and it makes our work even more fun!"