Data mining for intelligent asset management
26 June 2020
Data mining; it sounds as cool as it is. Data mining is the systematic search of databases to extract patterns and connections. Data with which you can predict future scenarios so that you can respond to them in time. We spoke with Jasper Habermehl to learn more about this topic. At Allinq, he leads data and IT projects, where he currently is focusing on data-driven asset management together with four colleagues. This includes experimenting with data mining.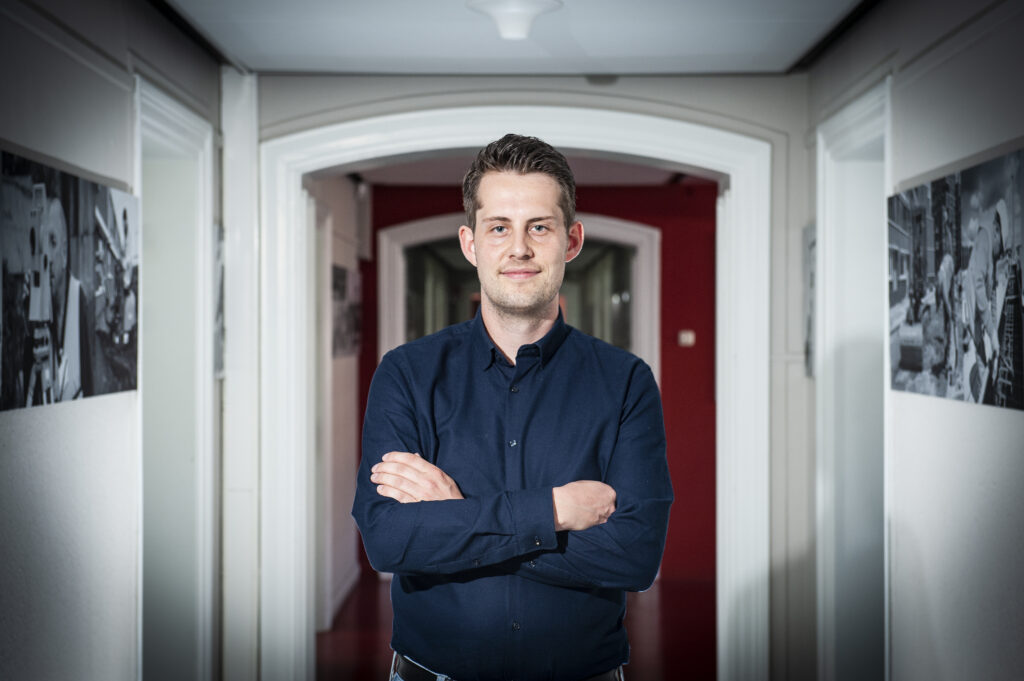 Data mining in three layers
Data mining…. What exactly is it? To explain what it is, Jasper created a useful illustration. He explains: "Look; the largest circle is the context. For this we use public datasets from KNMI (the Dutch knowledge and data center for weather, climate and seismology) or from network operators. Then you see the object, which in our case are telecom-related accommodations such as a technical building, a Point-of-Presence, or a street cabinet. Within these objects you can find the assets; the components in the various objects on which we carry out maintenance. If you have set up your platform on these different levels, you can pinpoint or exclude what is going on in the various levels. The advantage of this is twofold: you can identify the risk objects during a heat wave and you can also find remarkable behavior of the asset in normal context and object trends. You are ahead of the big problems and you learn more about the failure mechanism of the asset. With this we are actually adding more and more intelligence to our platform."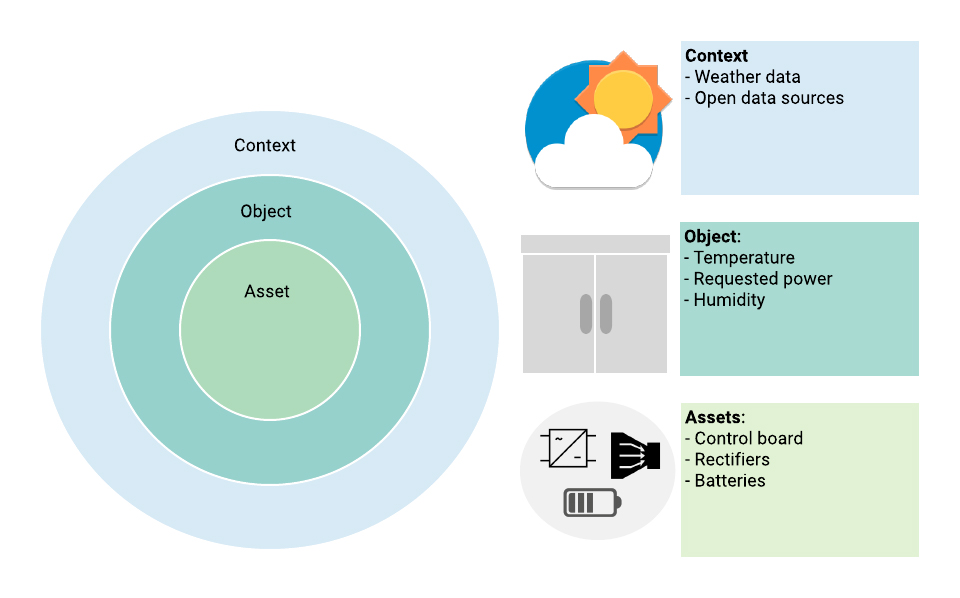 Add intelligence
And that intelligence… it is valuable to Allinq and its customers. Jasper: "Normally our technician receives a notification when an asset is broken. He jumps into the car with his work order to solve it as quickly as possible. With our data, we can be ahead of such situations. According to the manufacturer, each asset has an expected lifespan. However, the actual lifespan depends on the context, such as shade and afforestation, and usage. With expected usage peaks, you can anticipate beforehand, for example through preventive maintenance of risk assets before an European Championship match starts. By looking across the line of objects at what is going on and making cross sections, we get a better grip on the situation and we do more in advance."
From corrective to predictive maintenance
At Allinq we feel responsible for the assets of our customers. That is why we use data to extend the lifespan and reduce the risk of error. Jasper: "The trick is to use maintenance in a more professional manner in phases. We currently supply high-quality corrective maintenance. If a sensor indicates that something is broken, we will solve the problem very quickly in the event of major faults. However, that corrective approach costs a lot of travel time and causes peaks during hot days and dips during cold days. With the data we have, we can now make the step towards condition-based maintenance. By processing and analyzing specific threshold values ​​in the data model, we can monitor, for example, how warm it is within an object, how much power is required and how assets behave. As a result, this shows a selection of objects that require preventive maintenance. We are ahead of the breakdown and create work orders based on facts. This way we can schedule maintenance tightly and we deal smarter with travel coordination, professionals and budgets. After we have set up condition-based maintenance, we ultimately want to offer predictive maintenance; based on the data and associated algorithms. This allows you to accurately predict which asset will be defect at what specific time. However, it is not always easy to understand what exactly the problem is. A logical first step is therefore to set up condition-based maintenance based on threshold values. This also allows us to check which work orders are planned according to the 'algorithm'."
Session on data-driven asset management
Jasper concludes: "I firmly believe in the power of data. It helps us to help our customers even better. Of course, collective maintenance is still excellent in many cases, but with data mining we can offer the customer something extra. A way to manage their assets even smarter and deliver quality and continuity." Jasper would like to discuss it further with colleagues and customers: "I could send a conceptual document with more information, but I would also like to organize a session to share knowledge. That way we can pioneer together." Interested in a session with Jasper? Please contact j.habermehl@allinq.nl.