Allinq in the top 10 of the enablers in digital transformation 2022
24 March 2022
The fact that Allinq not only provides network construction, but transformed into a full-fledged digital service provider that generates an impact on the customer's business, has not gone unnoticed. In a large-scale survey by MT/Sprout into the state of digital transformation in Dutch business, Allinq is in the top 10 in the category of infrastructure, networks, and network management.
The results of this research have been compiled by MT/Sprout in the DX300 guide. A guide that answers the question of which organisations and sectors are leading the way in digital transformation and which service providers business decision-makers recommend to help organizations mature digitally.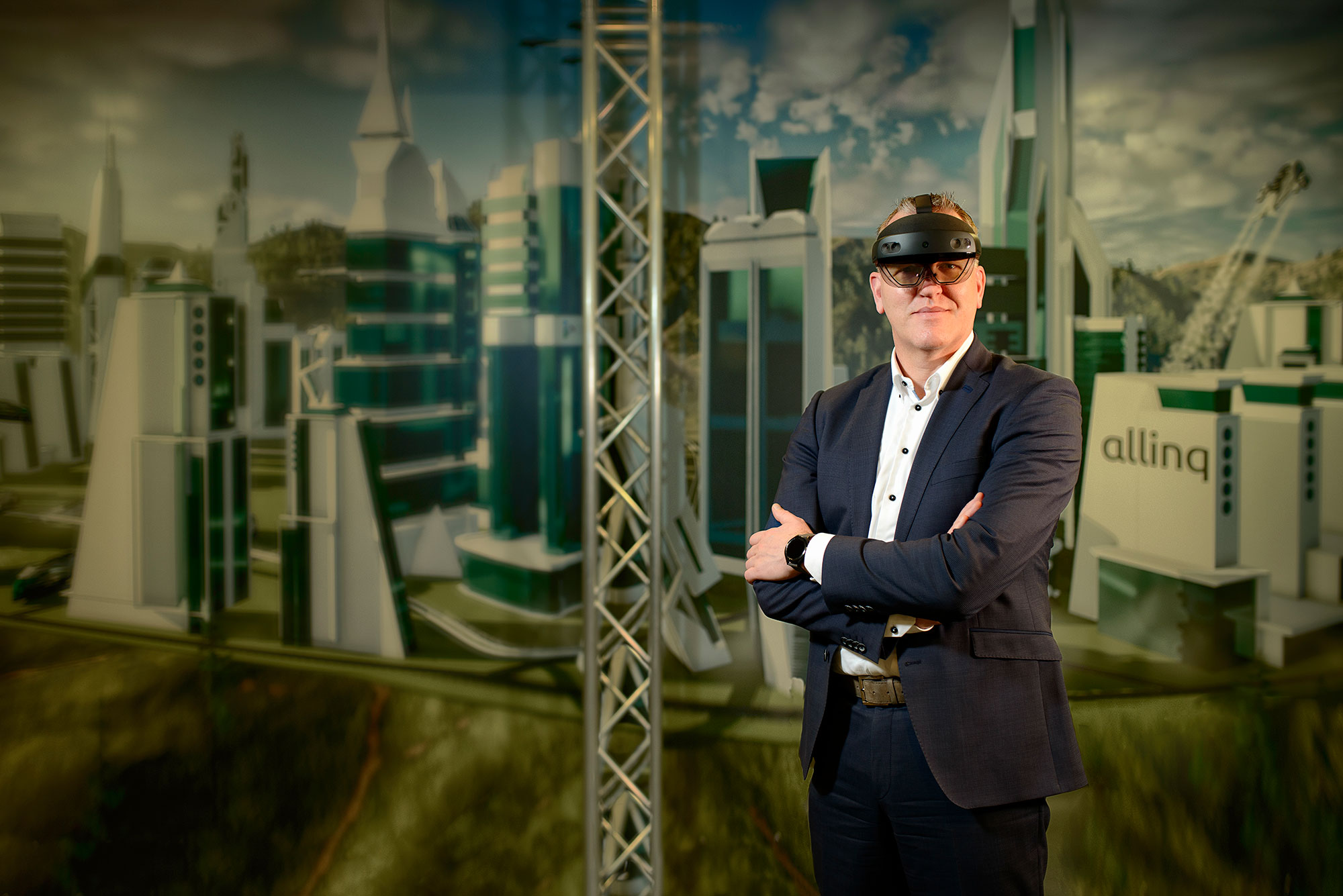 From contractor to digital service provider
Allinq is one of those service providers that help with the digital transformation in the Netherlands. The guide ranked us 9th in the category of infrastructure, networks and network management. We score 4 out of 5 stars on cooperation and expertise. 3 stars for quality and results. A good score and room for improvement; which aligns with our motivation to grow in performance every single day.
The continuous creation of added value
In a three-page interview, CEO Wim Beukers explains what drives our mission and how we are focusing on creating added value for our customers. An example are our innovations such as the high-rise plug, which was developed in Allinq Lab. Installing fiberglass in high-rise buildings is complex and time-consuming. With the high-rise plug, that is a challenge of the past. "We route the cabling through a gutter along the outer wall. We install the intelligent plug in the inner wall of every apartment. If a resident wants fiber optic, detection equipment traces the exact location of the plug. In this way, the workers are much less dependent on the presence of residents while installing."
Digital twins
He also talks about the modeling technique and the possibilities it offers. "With modeling, in which we use scanning techniques and drones, we make a digital copy of a building or object. For example, we can display a transmission tower in detail on the screen." If masts change or need to be enlarged, the digital twin provides a clue in no time whether an adapted mast is possible. This offers owners of assets – because this is possible with a legion of objects – a lot of information that they can use in many ways.
Serving multiple markets
These innovations can also be applied in markets other than the telecom sector. Because buildings have a digital brother or sister, a window cleaning company can immediately see how many square meters of windows a building contains at the touch of a button. That saves a lot of calculation work for a quote.
Curious whether digitization can be of value to your company?
Please contact our business development director Marco Boerman.