Doctoral in General Literature
With her doctoral degree in General Literature, Sylvia van Gaal does not seem to fit into the ultimate profile of an engineer. But nothing is less true. Because of her interest in technology and her sense of logic, she is Alfa and Bèta in one and she consciously chose a future as a technician: "In technology you have more opportunities than in the profession that I chose initially and there are plenty of career opportunities. In addition, it is exactly the combination between the hard and soft side that is my strength. I can come up with things and make them, but I can also explain and sell them well." We spoke to her about her work as a Fiber Engineer and later on Network Designer.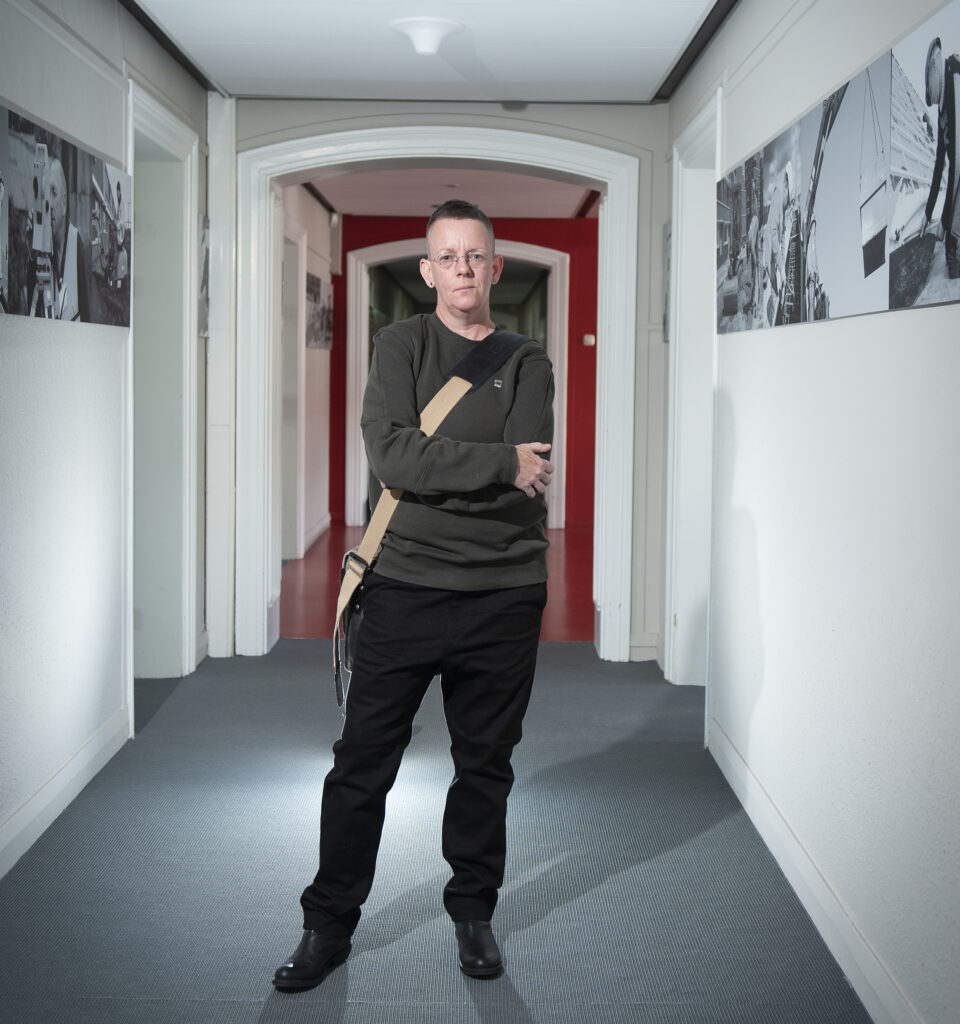 Streamlined teamwork
"As an Engineer you help the technicians in the field to do their work well. The tasks that go with it are very diverse. One moment you make registrations or order the materials they need, the next moment you prepare the redevelopment of a complete street cabinet. So you have tasks that last a few minutes to a few days. Our team works process-wisely; almost as streamlined as a conveyor belt. When my expertise is needed, it automatically pops up in my to do-list. And as soon as I'm done, I put the project back 'on the conveyor belt' and pass it on to the next colleague."
Thinking along with colleagues
"Every engineer is a very important link in our process chain. You do not solely look at your own task, but you also think along with the colleagues before and after your task. And of course with the technician who has to work based on your instructions. That is why I regularly go to the location with my design in my hands to see how my directions are being implemented. Is it logical and complete, is the order correct, can things be improved? By not sitting behind your computer, but also regularly showing your face outside, colleagues are more likely to express improvement opportunities and you will learn to understand each other better. Allinq actively encourages us to do that, but I also find it interesting to see what the consequences are of what I developed. I work from home, from the office and make occasional trips to the project. Fun and wonderfully dynamic! "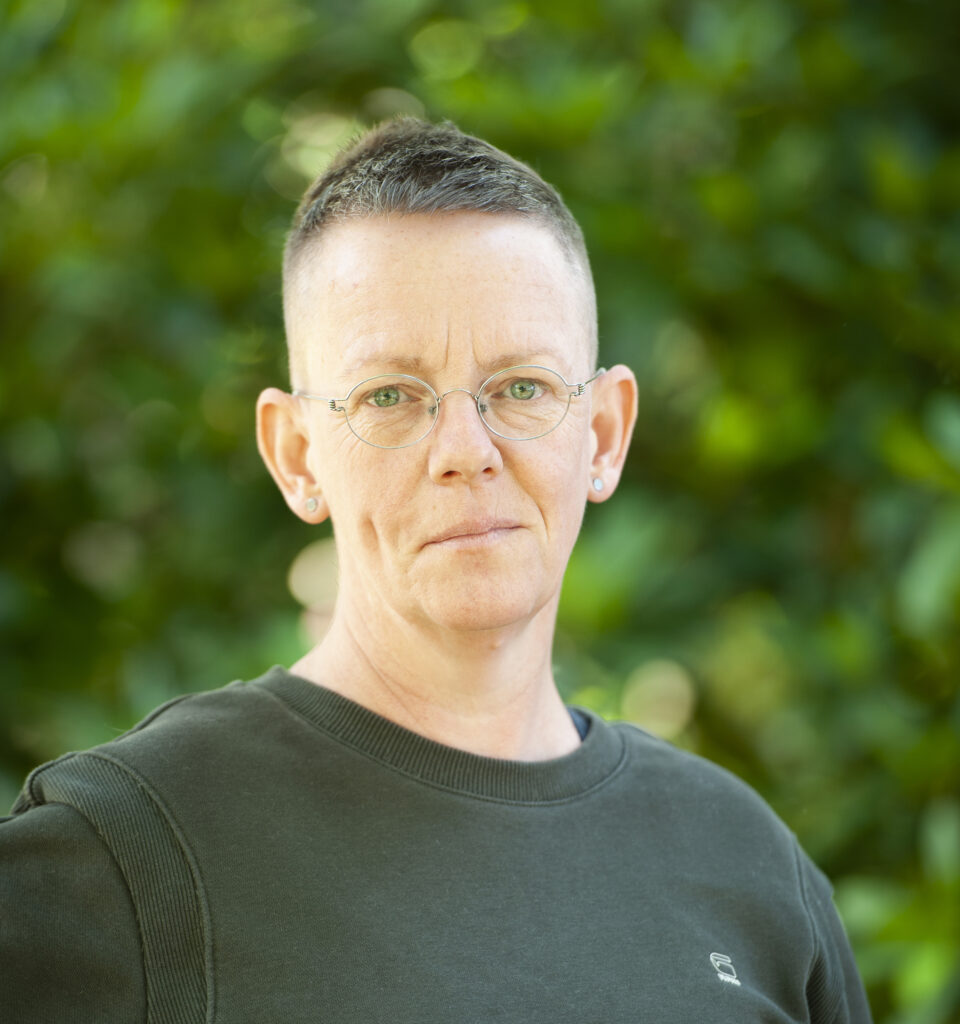 Plenty of room to learn
"When you work at Allinq, a lot of self-reliance and initiative is expected of you, but you are certainly not thrown in the deep end. You receive various training courses in which you get to know the systems, there are clear manuals and you often start with a group of other new engineers with whom you go through the training phase. That makes it a lot less scary. An experienced colleague will help you on your way. First observe, then do it together and of course eventually do it on your own. It starts very small, for example with making one connection in the system. For an experienced engineer, it takes five minutes to do so, but for a newcomer perhaps an hour. And that is allowed, you certainly get the time for that. Then you can choose to specialize enormously in the one thing you love, but you can also make yourself very versatile. I did the latter. Flexibly participating in all parts of the process; that makes life more fun for me! You get that choice and space at Allinq, so you can really do what suits you the most. "
Allinq truly invests in me"

Sylvia van Gaal
Growing within Allinq
"The telecom market is constantly changing. The latest equipment has not yet been installed and there is already something else coming up, such as 5G now. If you like to keep busy with new things, this is the industry to work in! Here at Allinq there is a nice contractor mentality. We do not say 'no' to the customer; we just fix it. We solve it. Always. I love that. When you say what you do and do what you say, there is a lot of room for your own ideas and you can get very far here! Everything I have come up with and asked for was possible! For example, I have already completed many courses via Allinq. Partly to get the certifications that gives me access to our customers' systems, but also many follow-up courses because I wanted to do them. This is supported by Allinq. Allinq really invests in me. Because of all the opportunities I got and seized, I grew into a Network Designer six months ago. In this position I help an Allinq customer with migrating the large telephone exchanges to the small locations. I look at the current cables and equipment at the old location, I determine what will be reflected in the new space and how we will approach it. So I grew from an engineer to a designer. "
Do you also want to work as an engineer at Allinq?
Sylvia concludes: "In my 48 years I have had many employers, but Allinq is the best ever; both in terms of the work and the company itself. I have never felt so welcome and really enjoy myself here. I am very proud to work here!" Finally, we asked Sylvia what she wants to say to her potential colleagues. She replies: "As an engineer you have to instruct technicians remotely. Logical abstract technical thinking is very important for this. In addition, you must have a feeling for computer systems, otherwise you will feel lost. A technical education is beneficial, of course, but even if you have a different background like me, there are many opportunities here. Actually, I find non-technically trained colleagues very interesting. They often look at things slightly differently, come up with out-of-the-box insights or bring innovation to the table in other ways. We are always committed to this at Allinq, so be sure to contact us and introduce yourself!"