Mapping of the infrastructure of the Central Government Real Estate Agency
25 November 2020
The infrastructure. A traditional industry where people work hard with both feet firmly planted on the ground. Simultaneously, it is an industry where collective innovation takes place. A defect in the infrastructure network can lead to a base full of stationary F16s at Volkel Air Base. A situation that the government would like to prevent. Commissioned by the Central Government Real Estate Agency; the organisation responsible for the largest and most diverse real estate portfolio in the Netherlands SIT, is therefore working on a better understanding of the underground infrastructure of the Government.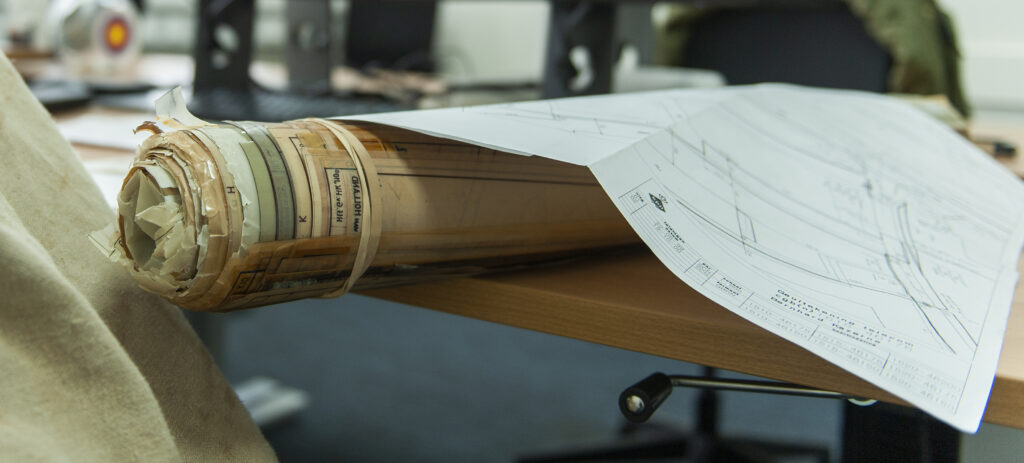 Mapping 102 locations
We spoke with Ton Verbiesen; senior advisor for the Central Government Real Estate Agency, Marco Thissen; senior engineer at SIT and Stefan Bouw; project leader at the same Allinq branch. Ton: "Since the merger between four public companies, the Central Government Real Estate Agency has managed all land, sites and buildings of the Government. Within this we are responsible for monitoring the infrastructure. Due to the merger and the change from paper to digital, a complete and above all standardised overview of our total infrastructure was missing. In 2019, we therefore commissioned SIT to standardise the infrastructure of 102 locations."
Delving into information from 30 years ago
Stefan: "SIT has been working for our Defence for about thirty years. All this time, we have well documented, archived and largely digitised all our new construction and overhaul work, as well as the received object drawings." Marco looks back with satisfaction on 20 years in the business: "Before we worked with CAD, we made drawings with chalk and Rotring pen sets. Years ago we put a large bag with those old Defence drawings safely in our safe." A golden move, because the eagerness for documentation gathering back then has now turned out to be the basis of good documentation for the Central Government Real Estate Agency.
Collection, research and processing
Via Ton, SIT was commissioned to merge its own documentation with everything that can be found within the Central Government Real Estate Agency, the merged authorities and other sources. Marco: "My role is to retrieve, archive and administer that. Sometimes it is digital, other times it is literally paper drawings with revisions; we include everything we can find. In a desk study, we investigate what information is in the document, what is relevant, what is most current and we look further for what is still missing. Together with the Ministry of Defence, we came up with a new standard that our drawing team uses to deliver everything in one format. Each completed drawing is tested by the Central Government Real Estate Agency, the Defence Materiel Organisation and Property Information and shared in the strictly controlled virtual collaboration space."
Ready within four years
Stefan is responsible for the planning and budget of the project: "We immediately started working with the largest locations in April last year and have now completed around 25%. Despite the fact that we encounter and include extra objects along the way, we are on schedule to deliver all locations in April 2023." Ton: "If 80% of all objects succeed, we already have a huge gain. For the other locations where there are discrepancies, we really have to investigate the ground, which unfortunately fell outside this assignment. A separate tender will be issued for this later."
Already a success
This is a special project for Stefan and his colleagues: "Defence locations are of course very cool, but the security also makes it unique. The documents are classified with "confidential", we have safes for storage, a special room with four extra secure drawing stations and we have also been screened by the MIVD. You don't experience that every day." Ton is also satisfied with the collaboration so far: "Our relationship has been very good for years. SIT is a company that thinks along. Not to get richer, but really because they believe in the long-term relationship. And that is special. I am therefore happy that I was able to grant them the project last year. The standardised documentation is very valuable. We will offer it to the Cadastral Agency to reduce excavation damage and can use it ourselves to register and make plans better, faster and easier. We go from many different sources and approaches to one clear, approved drawing. That is an enormous gain. "