Allinq will be the main sponsor of Allinq Continental Cyclingteam
15 September 2021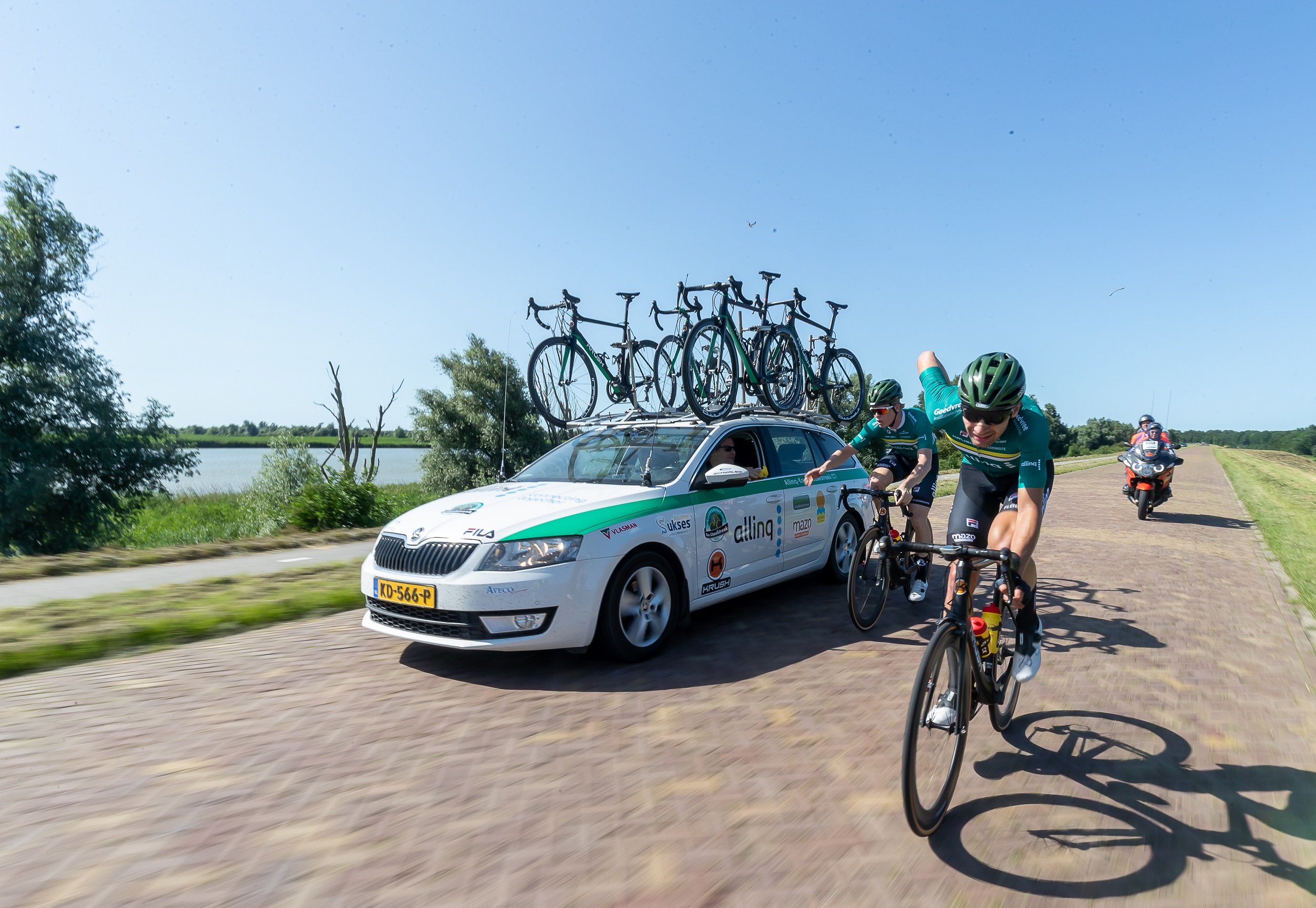 Under the name Allinq Continental Cyclingteam a new cycling team is established. With Allinq as the main sponsor, this was officially announced on Tuesday, September 14, during the signing of the sponsorship agreement. We are currently a joint main sponsor of the elite-promise team of WV de IJsselstreek. The performance is such that the team's further ambitions are believed. Now that we are a full main sponsor of this newly established team, which will hit the road from January next year, it can take the step toward the continental level.
Shared ambitions
The sponsorship has been a good thing for Allinq in the past few years. "We have seen the team grow and they have consistently produced good results with even Dutch championships. Getting better is what we as Allinq are working on every day. Challenge, innovate, push boundaries, and drive growth to an international level's an organization and colleagues. That fits us well. Like long-term commitments," says Managing Director Wim Beukers. "That's why we will be the main sponsor for the next three years."
The team is going to cycle more internationally. Allinq, with a head office in Harderwijk, is also active outside the Netherlands in Germany, Denmark and Prague, and expects to generate business in more countries in the coming years. The international competitions were decisive in the decision to support the step toward the continental level.
Healthy business, fit employees
With the main sponsorship we will also put an extra emphasis on the vitality of our employees in the coming years. We already attach great importance to this, with fruit in the office, our own spinning lessons, cycling training under professional guidance from the IJsselstreek and even a webshop with our own sportswear. New plans for a Vitality program will further expand this.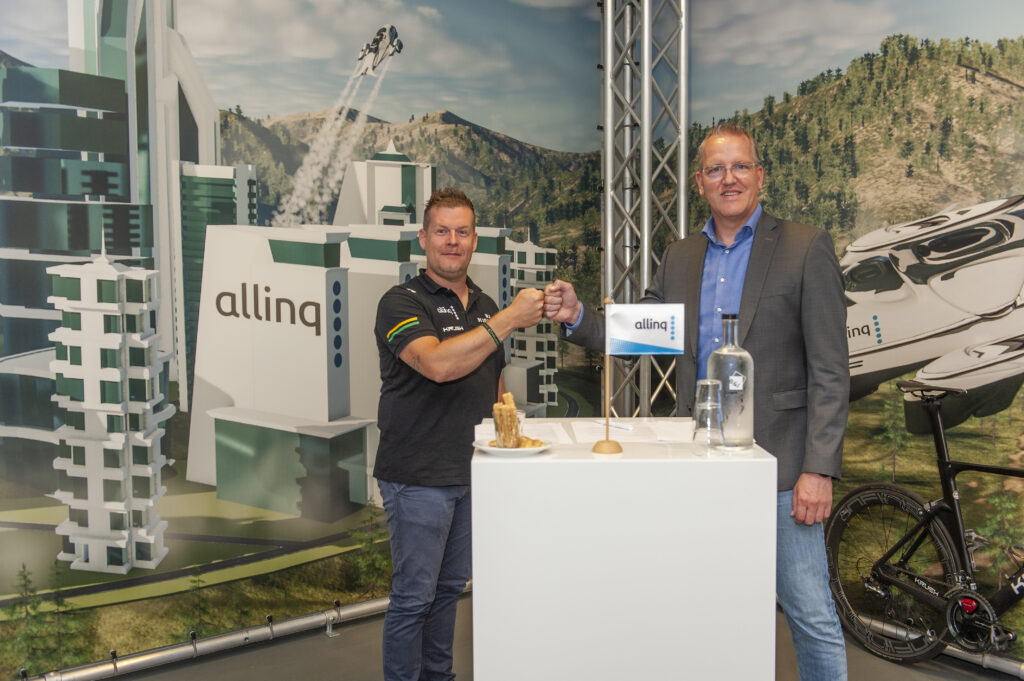 Team leader Marc Zonnebelt during the signing of the agreement with Wim Beukers of Allinq.