Conscious Safety Day 2021
24 March 2021
#conscioussafety2021
The organisations Bouwend Nederland, the Contractors Federation Nederland Bouw & Infra, Techniek Nederland and Onderhoud NL proclaimed today as the Conscious Safety Day 2021. An initiative to which we at Allinq are happy to contribute! In this article, you will discover what we do every day, but this week in particular, with regards to safety.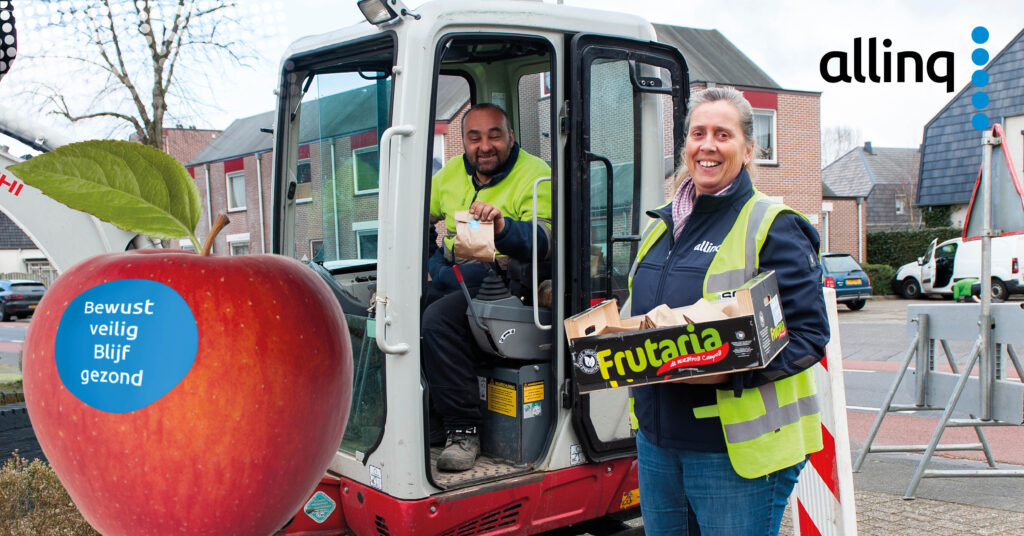 Safety in the spotlight
"Safe work for every Allinq-employee." This mission of QHSSE manager Karen Endendijk and QHSSE coordinator Anouk Donia will be in the spotlight on the 24th of March. Karen: "At Allinq we find safety very important. The employee satisfaction survey proves that it is appreciated and the number of accidents per man-hour worked also shows that it is fruitful. Attention towards safety works; we are therefore happy to join this national initiative." Allinq even goes a step further by upgrading the 'Conscious Safety Day' to a 'Conscious Safety Week'.
Safety in the field
When it comes to safety at work, we naturally think mainly of the men and women in the field. Karen: "To guarantee their safety, we regularly conduct Quality Control Inspections. Here, we discuss improvement points with each other. In this way we prevent people from being injured by, for example, careless digging or accidents caused by incorrect road closures." As part of Allinq's 'Conscious Safety Week', the Quality Control Inspectors will bring along crates filled with apples with them throughout the week. Anouk: "They will hand them out during their inspections. A symbolic appreciation for the work Allinq employees are doing in the field, a thank you for following the Covid-19 guidelines and of course a reference to the much needed vitamins, especially now in times of Covid-19."
Working safely and healthy every day
In this 'Conscious Safety Week', employees are presented with a new tip about safety and health every day. From basic emergency response knowledge, attention to a calamity report, to tips for employees who work remotely due to the current situation.
Conscious and together
Working on safety does not happen automatically and you do not do it on your own. You have to be aware of it and actively involve colleagues in it. Karen: "We are not going to sit on a high horse and tell our colleagues that they must work safely, but we can advise, monitor and inspire. Every day of course, but a little extra this week!"